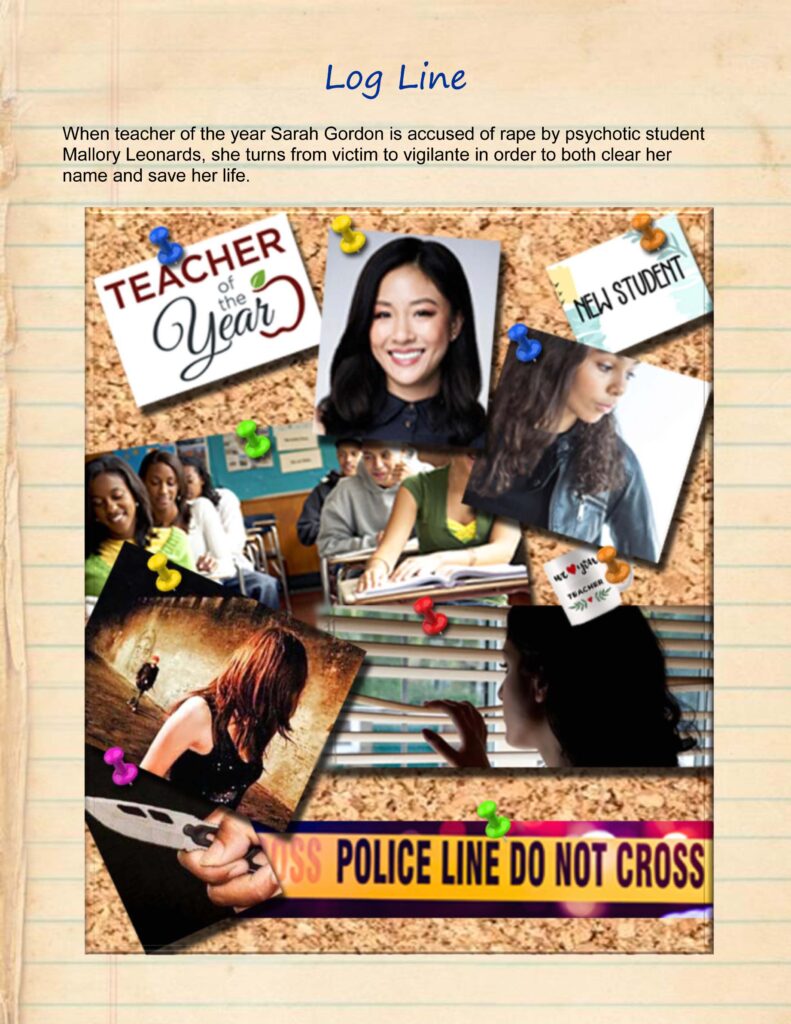 The Lesson Plan
When Teacher of the year Sarah Gordon is stalked by a female student and then accused of raping her, the deadly game of cat and mouse begins.
Newly minted teacher of the year Sarah Gordon loves her job. When Mallory Leonards transfers into the school and into Sarah's English class, Sarah, as always, sees herself as the savior for this troubled student. But from the get go, she is a handful. Mallory's bad behavior lands her a week of detention.
To make the time more meaningful. Sarah assigns an essay on "The Children's Hour." Mallory takes the play as a message that Sarah is really in love with her and wants them to be together. When Sarah makes it clear this is not the case, Mallory spirals into a psychotic obsession and begins to stalk Sarah, first at school and then at home. When Sarah further rebukes her, Mallory spirals out of control and accuses Sarah of rape. Sarah loses her job, she is rejected by friends and fellow teachers. .Students turn against her. Mallory continues to stalk Sarah, alternately physically attacking her and then trying to prove their love. Sarah reaches her breaking point and pledges to make Mallory suffer for what she's done. This game of cat and mouse reaches its peak and the question is, who will survive?
Awards:
Second Rounder, Austin film festival
Official Selection- Northeast Filmmakers Lab 6th Edition
Official Selection TTP Screenplay Contest